* All our houses are non-smoking and pet-free
* We don't accept bookings for events or groups under the age of 25
* Ca la Bahía: minimum stay 5 nights in high season, otherwise 3 nights
* Ca la Vall: minimum stay 3 nights in high season, otherwise 2 nights
* Ca la Ola: minimum stay 5 nights in high season, otherwise 2 nights
---
One of the most beautiful places on the Costa Blanca coast is the picturesque bay of El Portet. Azure waters, a sheltered bay and a beautiful beach make this one of the most visited and photographed places. In the El Portet district you will find in authentic style Ca la Bahía.
Prijzen beginnen bij: €110 per nacht (+kosten)
---
A 20 minute drive from the Mediterranean coast is the charming village of Llíber in the Vall de Pop (Jalon Valley). A charming village with old streets, authentic village houses and blooming bougainvillea. In one of those narrow streets is Ca la Vall, a tastefully renovated town house.
Prijzen beginnen bij: €95 per nacht (+kosten)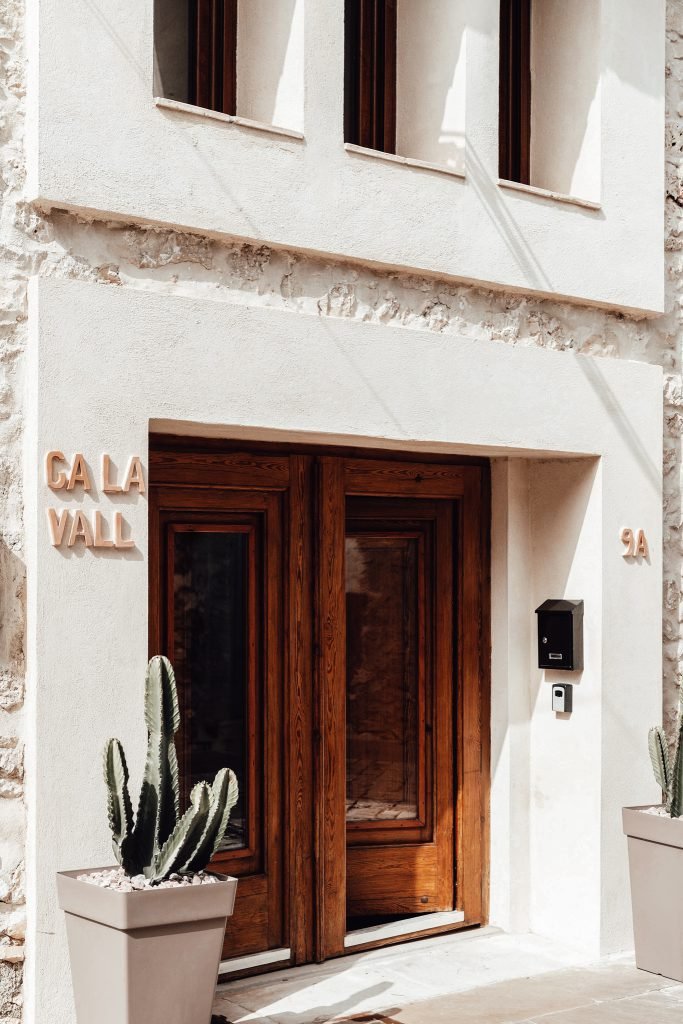 ---
Moraira is one of the Costa Blanca's most charming seaside resorts. Swaying palm trees, a vast promenade and an atmospheric centre make this one of the finest places for holidays. Just a stone's throw from the sea in Moraira is the stylish beach apartment Ca la Ola.
Prijzen beginnen bij: €110 per nacht (+kosten)
Holiday home Costa Blanca with a pool, sea view, mountain view and close to the beach. Luxury homes, stylish decorated with original details. So, book your holiday in Spain at the Costa Blanca Marina Alta now! Unique homes with a stunning view and in sought-after locations. Holiday villa, town house, apartment. We offer the best holiday homes at the Costa Blanca Spain. Furthermore availability at the Jalon Valley or Vall de Pop.
More …
With our travel tips you enjoy most of your stay. Reserve your Mediterranean stay now! Holiday homes in Mediterranean style, reclaimed materials, beautifully decorated. Likewise our holiday homes have a patio, garden, terrace and balcony. If you love Mediterranean decoration, mediterranean lifestyle, Mediterranean life check out our stays. Book your holiday with free cancellation up to 6 weeks and free to change dates up to 2 weeks. Free refund when travel restrictions. Travel with kids to our kidsfriendly accommodations. Therefore we offer options to rent a high chair, baby cot or pram to enjoy your holiday the most. Make your reservation for a holiday house with the best conditions at our website.
Holiday home Costa Blanca. Villas with pool, seaview, mountain view and close to the beach. Enjoy a holiday at Moraira Calpe Jávea Xàbia Denia Jalon Valley Xaló Jalon Llíber.