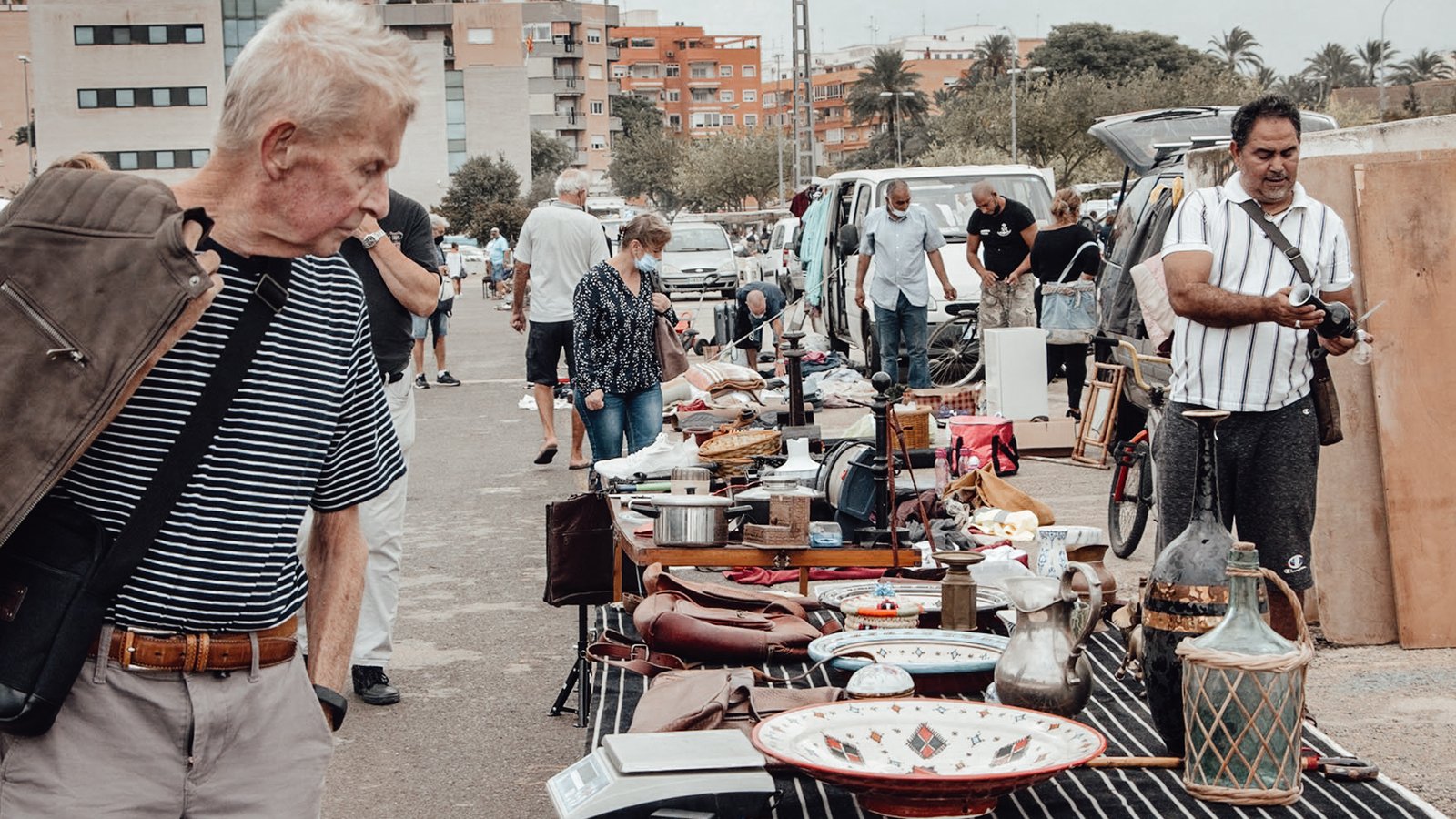 Denía got several markets during the week; all of them popular and worth a visit. The best markets of Dénia are diverse and of good quality. A big plus is you can go every week!
The rastro or vintage market of Dénia is the perfect place for lovers of the second hand items and antiques. Both are combined in a weekly market. Merchants display their wares for those looking for items to restore or collect.
One of the most visited markets in Dénia is that of the fruit and vegetable stalls. The producers of the municipality and the surrounding area exhibit their crops and fresh products at this market in Dénia.
The traditional weekly market for shopping takes place every Monday. The range that is found is very diverse and varied. On the market you will find everything from clothing to groceries, toys or home accessories at very competitive prices.
A big claim for the spring and summer season in Dénia is the summer market, also called flea market hippie. The place, both during the day and at night, invites you to take a leisurely stroll to enjoy the view and the stalls for crafts and accessories. You will find all kinds of articles, from jewelery and fantasy jewelry to bags, toys or souvenirs.
Practical information about the best markets in Dénia
Weekly market: every Monday morning from 08:00 to 13:00 at Torrecremada Esplanade
Fruit- en vegetable market: every Friday morning from 08:00 to 13:00 at Carrer de la Via
Rastro: every Friday morning from 08:00 to 13:00 at Torrecremada Esplanade
Summer market: from 17:00 to 00:00 every day in summer (15/06 – 15/09) and in the rest of the year on weekend days and bank holidays. Located on the boulevard along the harbour