Mercat del Riu Rau Jesus Pobre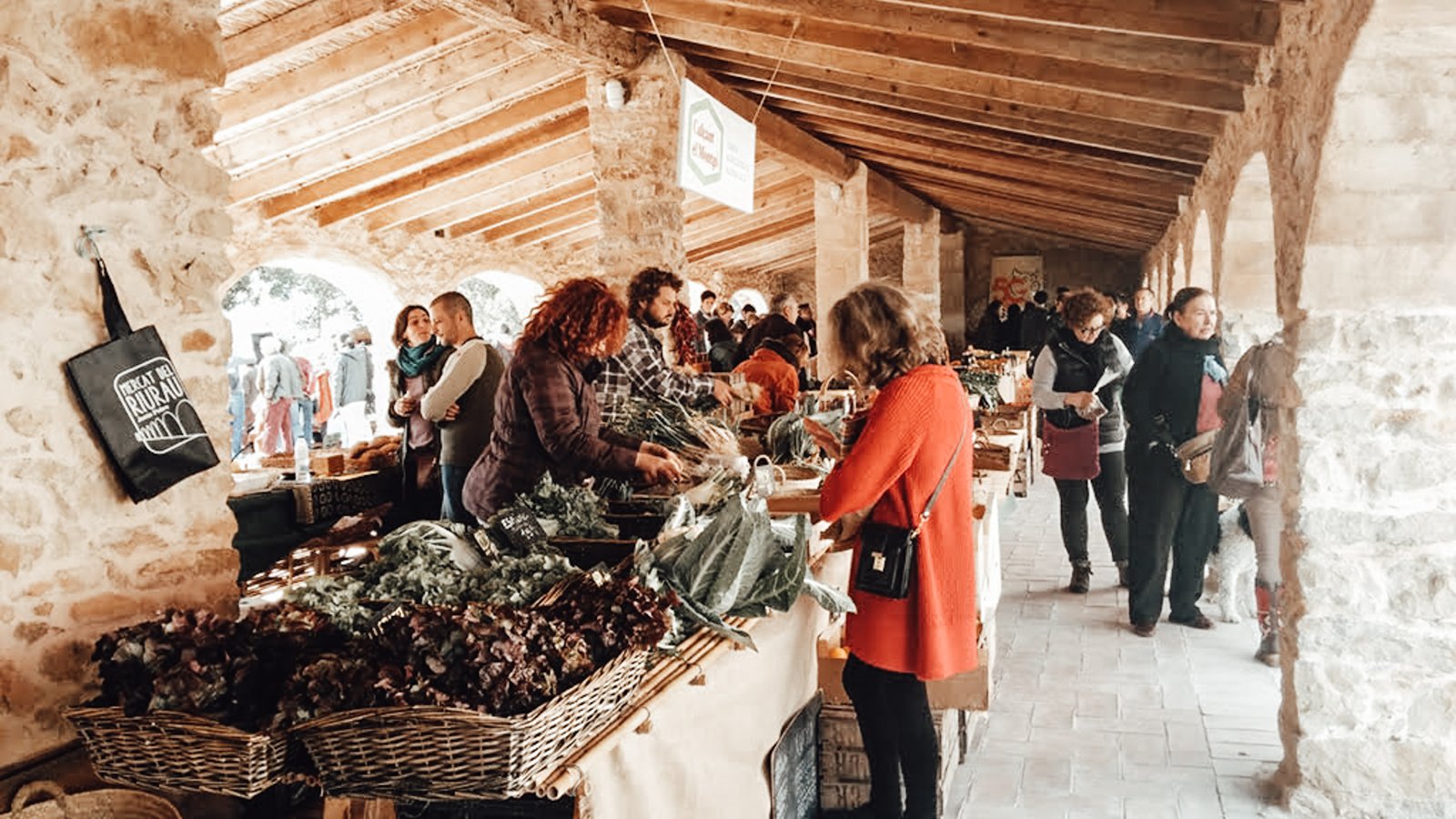 In the beautiful village of Jesus Pobre there's an unique farmers market every Sunday: Mercat del Riu Rau. The market is named after the antique Riu Rau building where the market is held. A Riu Rau is an arched building from the past where grapes were dried to transform to sultanas.
There are many stalls, all run by local people, selling their locally grown fruit and vegetables, mostly organically grown. Also a variety of stalls sells artisan homemade food products, like breads, cocas and empanadas, wine, craftbeer and honey. As the season changes, so does the food which is sold.
There are the stalls with craftwork and art: for example fantastic knitted scarves and shawls, beautiful jewellery, plants and handmade wicker baskets. The surrounding shops are open as well, with beautiful displaying ceramics and art.
Pratical information
The Mercat del Riu Rau in Jesus Pobre takes place in the central Riu Rau in the center of town. It starts at 09:00 and ends around 14:00. In summer the market is in the evening from 18:00 until 23:00. During the market there's is a high quality live music. You can eat your locally bought food at the market's terrace with one of the local wines or craft beers.
In summertime it's hard to find a parking spot in the village, as parking places are limited. No worries! Just pass the village in the direction of La Xara. When leaving the village there is an immense parking place at the right hand side.
The Mercat del Riu Rau is a perfect occasion to combine with a visit to La Tasca restaurant in Jesus Pobre. This Italian restaurant is famous because of it's homemado ravioli and excellent live music.