Rent your bike at the Costa Blanca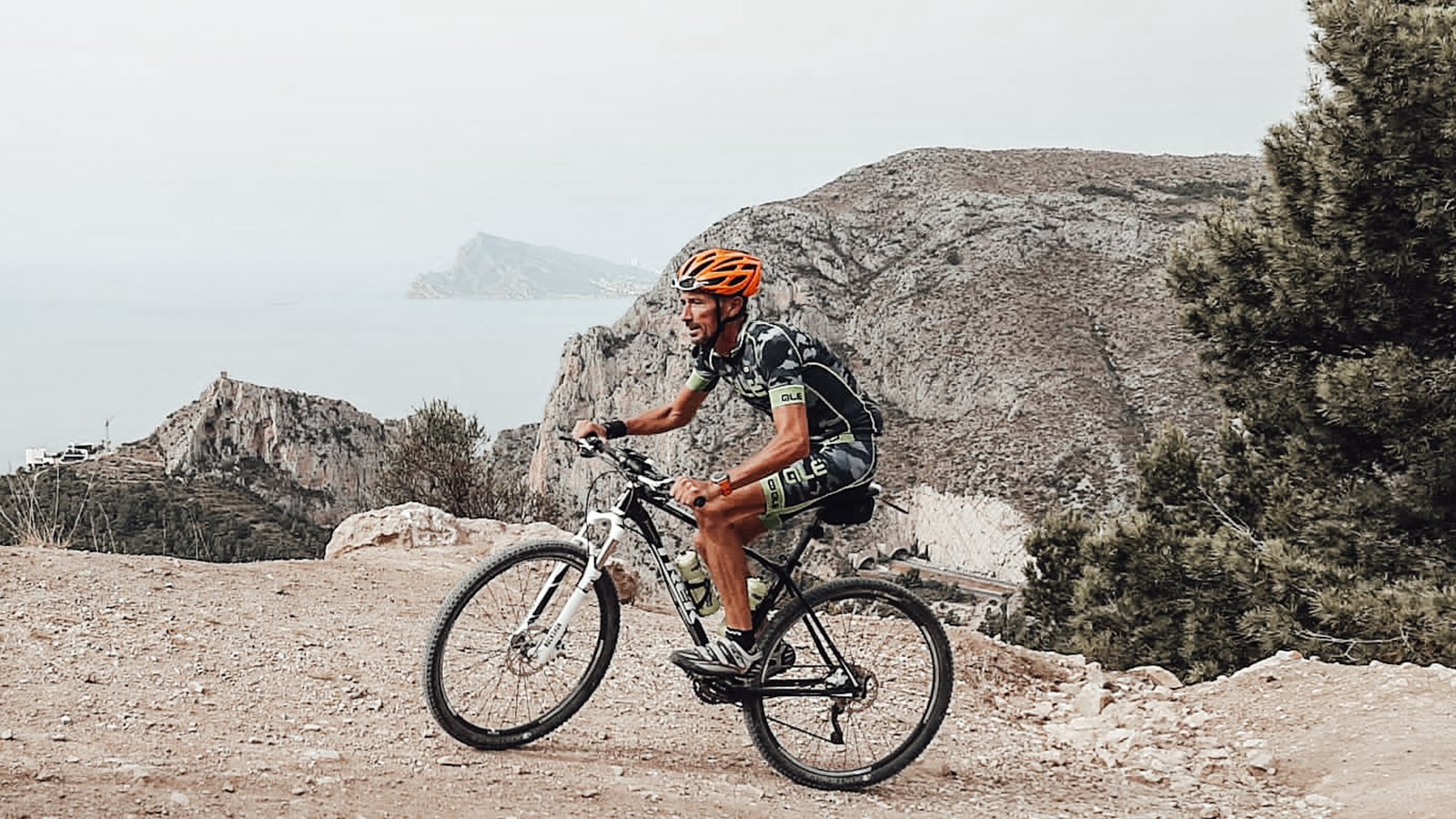 The Marina Alta is the perfect destination for cyclists. Either if you like the MTB or road cycling. Rent your bike at the Costa Blanca and discover the best parts of the region.
Vall de Pop (Jalon Valley) is the unofficial MTB capital of the region with an extensive network of magnificent routes. The routes vary from easygoing until steep, rocky tracks. You can find yourself a way using the MTB network from this map or check out the official MTB Centre (Centro BTT Vall del Pop) in Parcent.
MTB
You can hire a bike at the MTB centre or book yourself a guided tour with Snakebite MTB Adventures. He also rents out bikes, but we can especially recommend his tours. Mike will let see the other side of the Marina Alta, far away from crowded beaches and buzzling towns. "Cycling across gravel roads, through vineyards, picturesque villages and passing small coves at the seaside, the mountain bike is ideal to surround yourself with beauty and tranquility", as Mike says. Book your bike or trip at the website.
Road cycling
If you do prefer the racing bike, there are plenty options for bike rental and/ or guided tours in the region. Alta Bike Rental is situated in Vall de Pop and rents racing bikes, electric racing bikes and electric bikes. Bikes are brought to and taken from your home. Make sure you book on time as in the cycling season you may miss out. Book online your bike at the website.
Bike and fight offers customised bike tours to fight against cancer. Discover the Vall de Pop and surroundings with Tonio. Make a difference and book your tour or bike at the website.
Moraira Ebikes rent out normal ebikes for road use, as well guided tours on an ebike. The bike comes with a charger, free helmet (which is obligatory in Spain!) and a kids seat if necessary. Check out their website for prices and availability.